A step-by-step description of how to login as an administrator.
1. Go to the Brainfuse Login Page. Enter your username and password.
2. Click "Login" to proceed to your Admin Home page.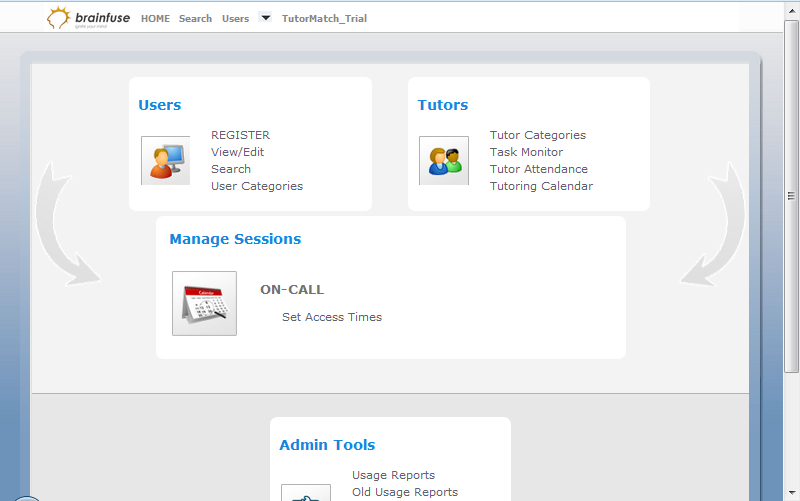 3. If don't remember your username and/or password, click "Forgot your password?" underneath the "Login" button or contact our technical support at 1.866.BRAINFUSE(1.866.272.4638), Monday through Friday, 10AM - 7PM EST for assistance.