Set up external tools. Follow the path to Site Administration -> Plugins -> add -> fill out the name, key and secret select IMS LTI Membershipt service and under privacy set Share name and email to always.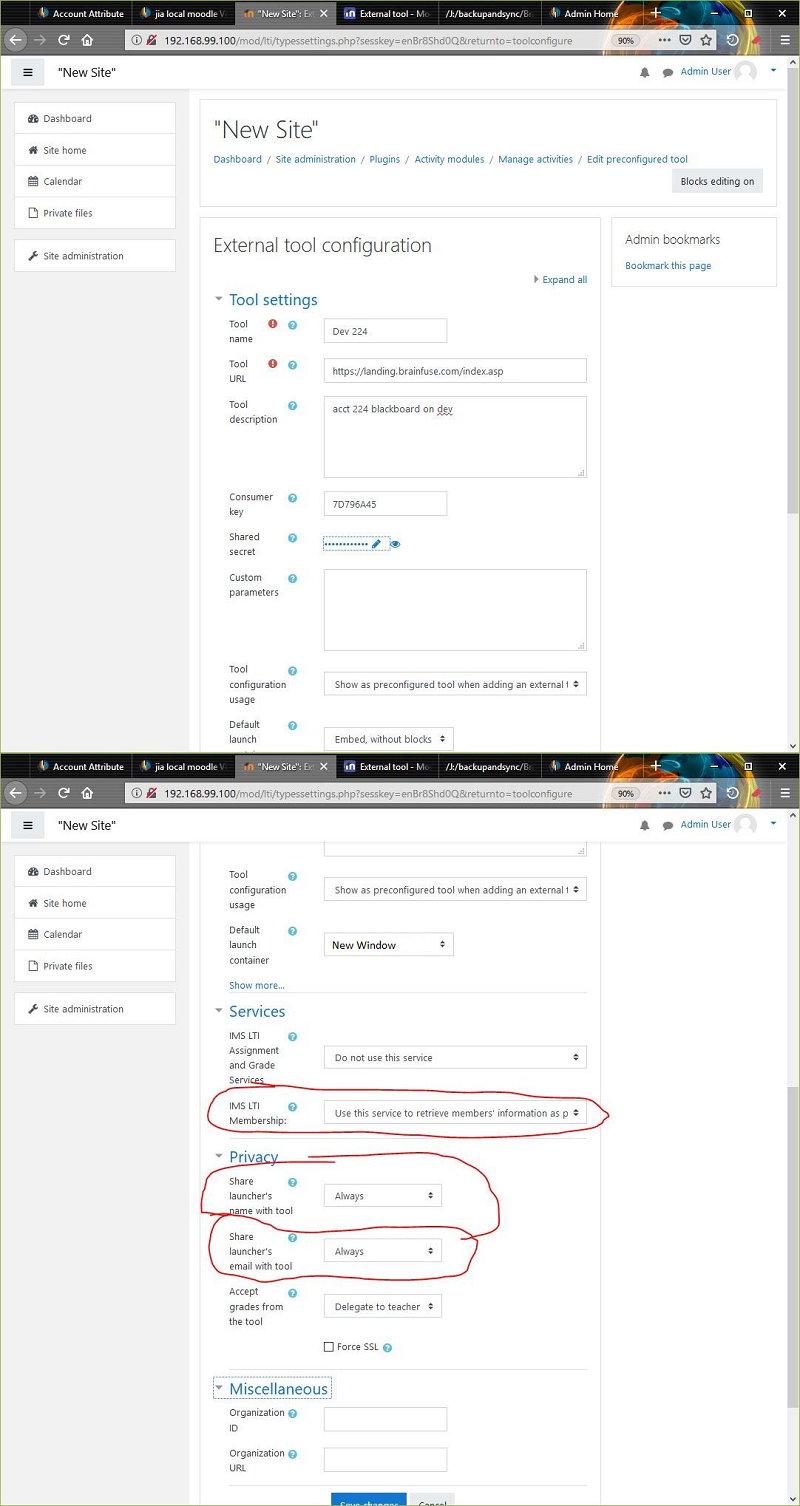 Setup external tool to on a course
Select the course, click on view -> turn on edit -> add activity -> select the pre-configured tool above
Integration in Moodle 2.2 is rather straightforward -- it is just an activity in a course. A teacher turns on editing, and then starts adding the activity External Tool from the dropdown.
The basic integration details that are required are
The Launch URL provided by Brainfuse. (

https://landing.brainfuse.com/index.asp)

The Consumer Key provided by Brainfuse.

The Consumer Secret provided by Brainfuse.
In the custom parameters section you will need to add the user ID and the ID of the launching user.




There are four privacy options that control how much information the tool gets from Moodle.


Select "Share launchers name with the tool" and "Share launcher's email with the tool".
Note: In the Launch container value you must select a New Window to avoid 3rd party cookie issues with various browsers.