To add additional minutes to one or more of your students, please follow the instructions below:
1. Login to Brainfuse using your admin username/password, then select "Students" from the top Search menu.
2. Enter one or more search criteria to find your student(s)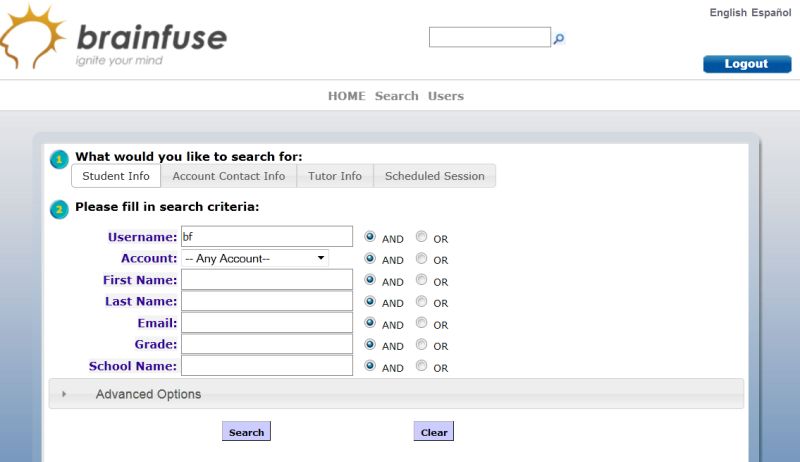 3. From the search results, select the desired student username.
4. The student home page window will appear. From this window you will have access to edit any of the user's information
5. Select "Subscriptions" from the left navigation bar. Then click "Add New Subscription".
6. Enter the number of minutes/writing lab submissions to add to the selected student. A new subscription will be added. You can delete the newly-added subscription from the list of subscriptions above.